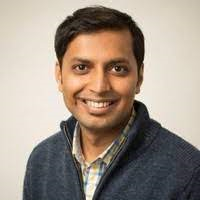 Title: Explainability and Fairness in Machine Learning and Data Mining
Explainability and Fairness are the two emerging areas of research in artificial intelligence. When talking of explainability, the main emphasis remains on explaining the prediction itself, for example, how each feature contributes towards the overall predicted value. Whilst explaining the prediction is important, a little has been done on explaining the robustness of these models, that is, how each feature contributes towards achieving the model's robustness. I will discuss how we can use Shapley values to decompose Receiver-operating Characteristics (ROC) curve and the Area under the ROC curve (AUC). With the help of an illustrative example, I will demonstrate the proposed idea and visualising the uncertainties in these curves. For imbalanced datasets, the use of Precision-Recall Curve (PRC) is considered more appropriate, therefore I will also demonstrate how to explain the PRCs with the help of Shapley values. The explanation of robustness can help analysts in a number of ways, for example, it can help in feature selection by identifying the irrelevant features that can be removed to reduce the computational complexity. It can also help in identifying the features having critical contributions or negative contributions towards robustness. I will conclude the talk by discussing the issue of fairness in these algorithms, and will mention some open areas to investigate in this domain.
Dr Siraj has research interests in decision support systems, data mining, and multi-criteria decision analysis. He has practised his skills in machine learning, decision analysis, simulation, and software development in several practical applications, for example, in seismic data processing, telecommunication records profiling, call queues management, and strategic decision making. Some of his recent projects involved the use of text analytics, dominance-based rough sets analysis, imbalanced classification, and visual aids. He is also interested in the theory and applications of multi-criteria decision analysis wherein decision makers often struggle to optimize or satisfice multiple objectives where some of these objectives are often in conflict with each other. Dr Siraj is a member of The UK OR Society, IEEE, International Society on MCDM, Pakistan Engineering Council, and INFORMS.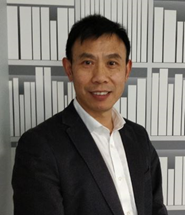 Managerial Information Processing in the Era of Big Data and AI - An Evolutionary Review
Information processing forms an essential part of managerial behavior in the decision-making process. With big data and intelligent technologies available, business environment becomes ever dynamic and challenging, e.g. the impact of the COVID-19 pandemic, the rise of misinformation and disinformation, etc. This talk examines the emerging patterns of managerial information processing from both individual and organizational perspectives. This research identifies three driving forces based on an evolutionary review of studies and theories related to information processing behaviour, develops and tests a theoretical framework based on the key findings from two European studies with senior managers. The framework provides insightful implications for information processing related information system design and implementation. It shapes managerial information processing and organizational responses and calls for reduction of information needs on routine tasks, a shift of managers' information attention towards uncertainties, and increased capabilities in analytics and AI, together with collective human cognition within an effective data governance framework.
Mark Xu is a professor in Information Management and Ex-Head of Operations & Systems management at University of Portsmouth Business School. His specialism is in strategic information management, sustainable capability development; Supply chain and Food traceability systems, Electronic (and Mobile) Commerce. Mark led several research and knowledge transfer projects totalling over GBP800K, which are largely funded by Innovate UK and companies in several industries – Marine, Telecom, Healthcare, Global Supply Chain, and Additive Manufacturing. Mark is an internationally recognised active researcher with impactful journal publications, serving as the associate editor of International Journal of eBusiness Research, panel member and reviewer of UK Research Council (BBSRC & ESRC), and international advisory board member in e-Business/digital marketing research.